Why is it important that you deal with a company Accredited by the Carbon Trust with a listing on the Carbon Trust Website?
It's all in our philosophy to help you to SAVE OUR PLANT.
Carbon Footprint
As Sir David Attenborough says "We really need to kick the carbon habit and stop making our energy from burning things. Climate change is also really important. You can wreck one rainforest then move, drain one area of resources and move onto another, but climate change is global."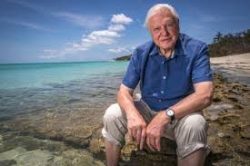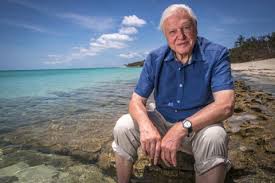 Helping business's reduce their carbon footprint is our prime objective. It means that we can reduce generation demand which in turn will reduce the greenhouse gasses being produced by power stations and help close down old coal and gas fired Generation stations.
This doesn't mean that the lighting costs are high, we will also strive to give you the best Value in terms of the purchase price by sourcing direct from Manufacturers cutting out the wholesalers.
Better Build Quality with longer warranties are important if we are not going waste resources. But more importantly the latest technology can give 170 Lumen per Watt, that's double that of the average off the shelf LED lights.
Energy Technology List
Another benefit of Carbon Trust Accreditation is their Energy Technology List. Products with Compliance to this list qualifiy for 100% tax relief on the capital through Enhanced Capital Allowance.
ECA is additional to other allowances which are normally caped at £250,000. ECA can be claimed on qualifying products.
There are other benefits by using these products. For example most off the shelf 600×600 LED panels are 40Watt, however a high Lumen 25Watt LED panel may cost up to £10 more they save an additional £100 in Energy costs over its lifetime compared to the off the shelf 40Watt.
Our listing in the Green Business Directory:
https://www.carbontrust.com/resources/green-business-directory/ledlights4you-ltd/