Humphry Motors – Sandford North Somerset
Existing Technology
Well established motor dealers situated in the village of Sandford near to Churchill.
Main business is the sales and maintenance of used cars, predominately Ford as they were once a main dealer in the area.
The workshops comprise of 4 bays and MOT bay plus two cleaning car preparation bays.
Issues
Existing lighting was Fluorescent T12 and T8, many units were not working and in poor condition. The Cleaning Bays were poorly lit with just 100 LUX, workshops were similar.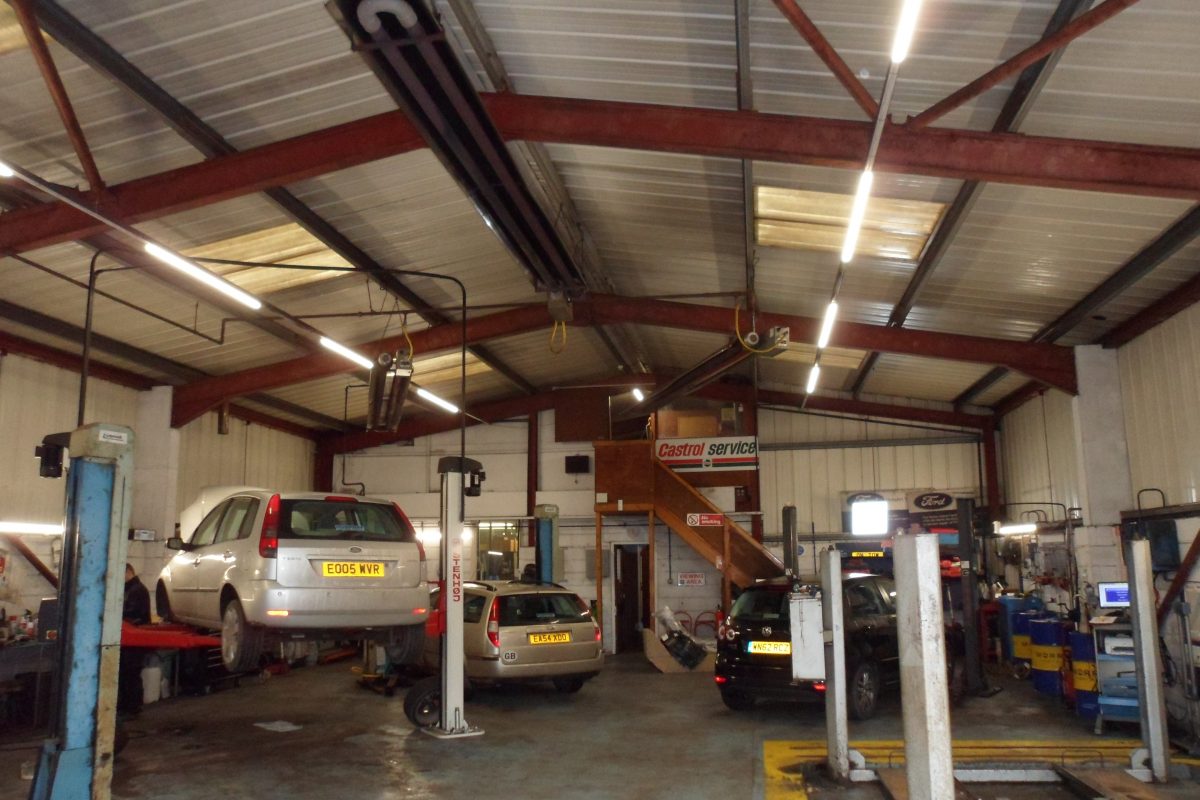 Solution
Replaced existing lighting with Twin Epistar LED 44W Battens.  IP 65 High Bay 100W LED Tubes in the cleaning bays brought LUX levels up to 300
Savings 50% £6,100 over 5 years
LUX 300