Existing Technology
New Build Complex of Three Warehouses
Issues
New Warehouse Buildings come without Warehouse Lighting, cabling, connection points and Emergency lighting.
To commission the warehouse it is necessary to have a cable design and an approved NECICE Electrical contactor to certificate the installation.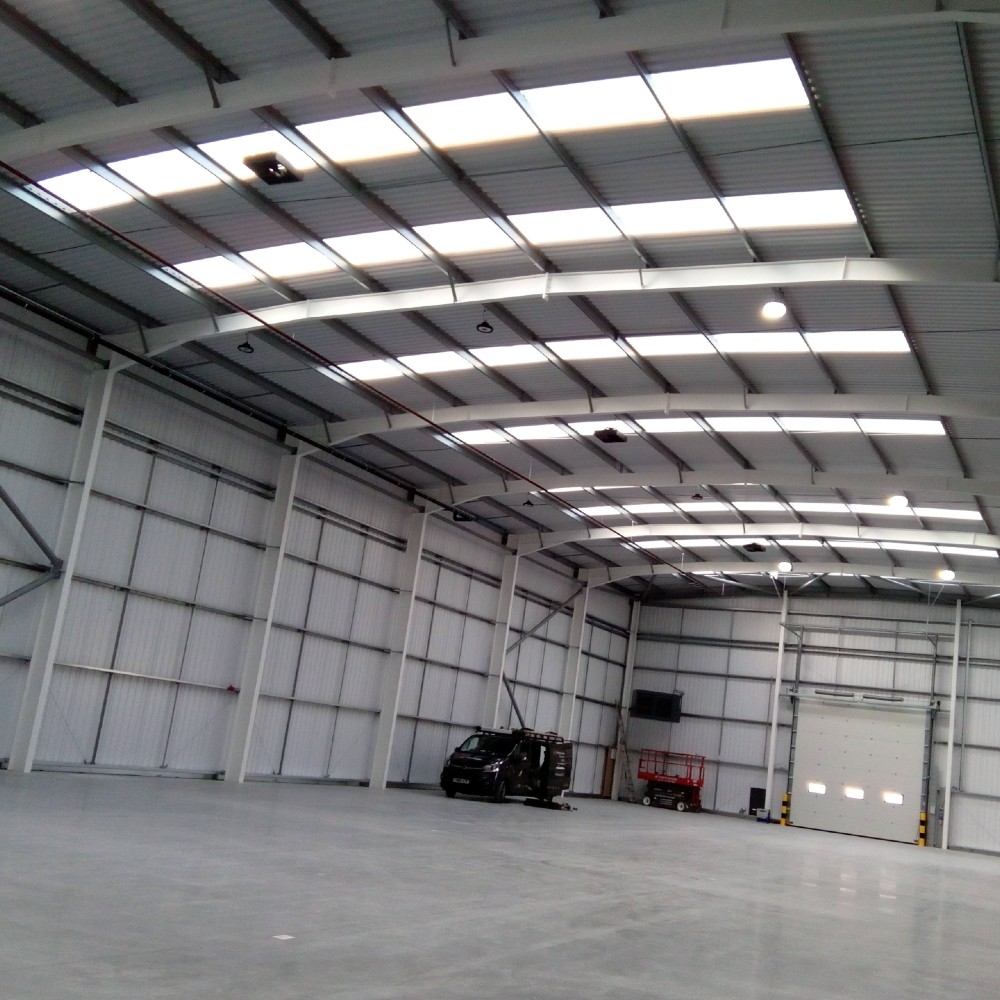 Solution
Ledlights4you Surveyed all three warehouses and marked out the lighting positions based on the Dilex plan in association with the Racking plans.
Because we use 150W LED High Bay Discs the cabling can be designed in 1.5mm Fire Proof Cabling within the load and voltage loss specifications.
Key test points were also provided for Emergency Lighting
All switching of lights is completely automatic using Smart Microwave Sensors monitoring occupation and daylight. The lights have a build life of up to 100,000 hours and come with a 5-year warranty. In practice LEDlights4you have been installing these High Bay LED Lights for almost 10 years, their reliability is proven.   
| | |
| --- | --- |
| Project Cost | £32,000 |
| Payback | 45 months |
| Saving 5 Years | £40,000 |
| Carbon Saving | 89 tonne |