H Mart -New Sutton Warehouse
Existing Technology
H Marts wanted to take over a New 17,000 sq ft Warehouse in Kimpton Road Sutton. They required cabling for high bay LED lighting as well as emergency lighting.
Issues
H Mart had a schedule to move in immediately after the refrigeration and racking had been completed. Our job would be to finish all the electrical work and install all the lighting before the contractors arrived to install the racking. This meant we had a narrow window of time to get the job priced, approved and completed by our electricians including testing of circuits.
The Warehouse was over 9.5m high with Racking up to 8.5 meters, therefore all lighting needed to be compact and attached to the roof purlin's.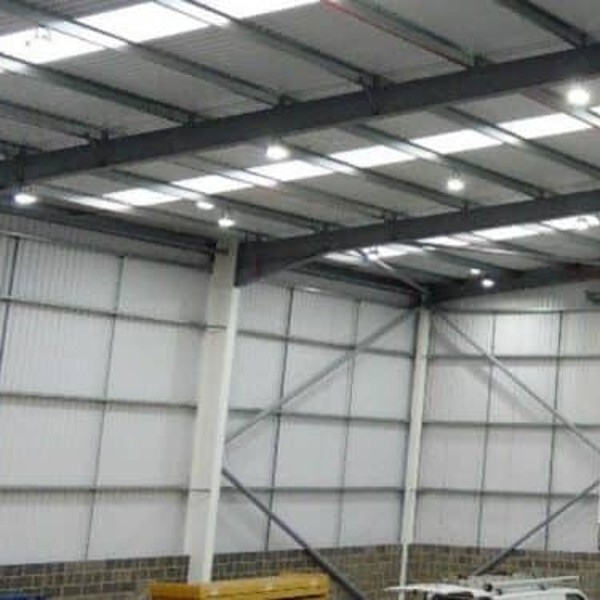 Solution
Ledlights4you Installed our latest 180W LED High Bay Disc Lights which have just a 300mm profile and 26,000 lumen output. Average LUX levels in the warehouse were over 250 LU
| | |
| --- | --- |
| Project Cost | £12,972 |
| Payback | 35 months |
| Energy Saving | 70% |
| Saving 5 Years | £25,870 |
| Carbon Saving | 9.4 tCO2e |