Existing Technology
Shop and Manufacturing Workshop areas had T8 Twin 6ft Fluorescent 140W units.  The Staff room, Sales Showroom  were suspended ceilings with T8 quad Fluorescent 84W panels. The Office had a combination of Metal Halide 80W and Halogen Lights 1000W with a vaulted ceiling.
Issues
The manufacturing area required high LUX levels and the present lighting was failing to give enough light. The Shop and Showroom were shadowy with the Offices Metal Halide units failing with one or two flashing. Because of this most of the lights were turned off with only daylight to light the Office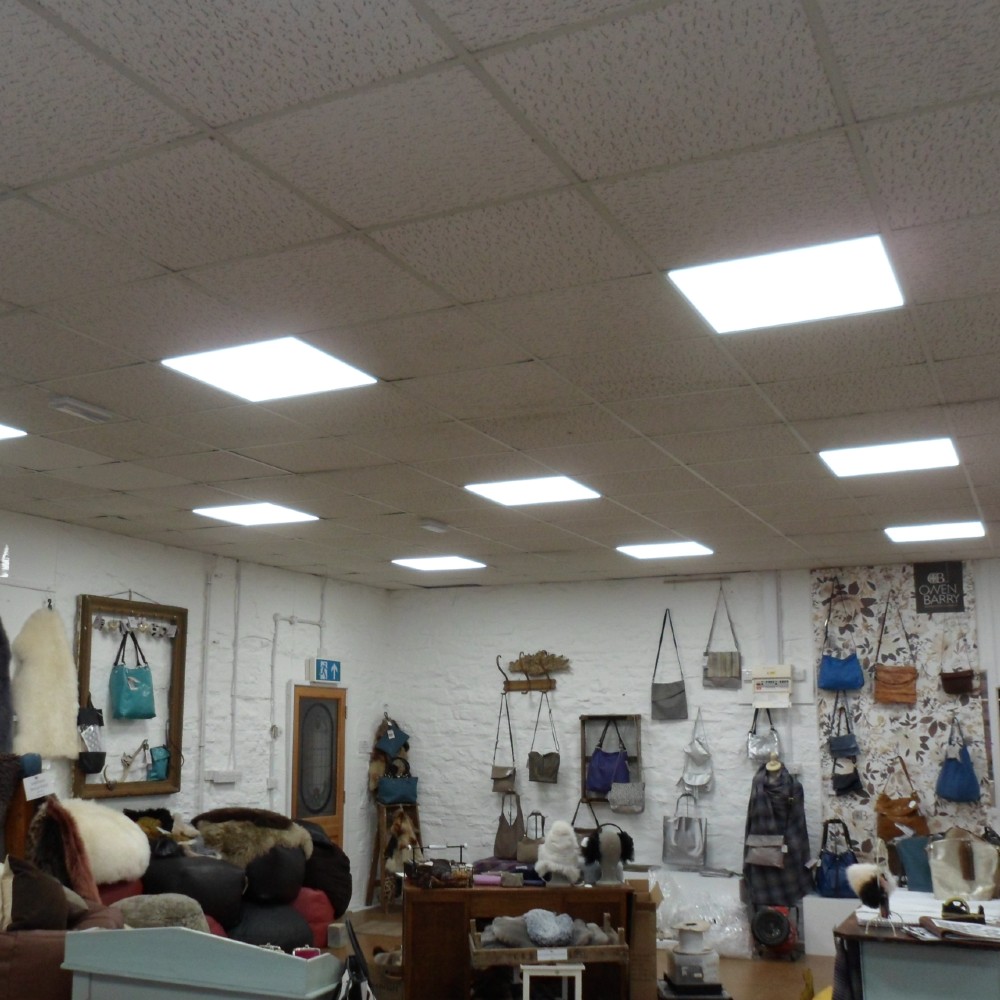 Solution
Suspended Ceiling areas Showroom, Shop and Staff room were fitted with 600x600mm 40W LED TUV Panels. The Manufacturing Workshops were fitted with continuous T5 Twin LED Battens Exclusive to LEDlights4you  increasing the LUX levels from 400 to 600 average.
In the Office we suspended 1200 x 600mm 72W LED panels in frames at Beam level.
Overall Energy Levels were cut by 66% with an increased LUX levels in all areas.
| | |
| --- | --- |
| Project Cost | £10,200 |
| Saving 1 Year | £3,970 |
| Saving 5 Years | £20,945 |
| Carbon Saving | 12.9 tCO2e |