NHS – Spring Gardens Medical Centre-Worcester
Existing Technology 
Existing lighting was 600×600 quad T8 18w fluorescent panels, 2D Fluorescent, T8 6ft Twin Fluorescent fittings, Metal Halite up lighters and Metal Halite Floods in the car park.
Issues
Spring Gardens is a very large NHS Medical Practice situated in the City Centre in Worcester with over 22 Medical Practitioners working in the practice. The Practice Manager Mike Arnold wanted to improve lighting in the surgeries and reception area where the lighting particularly dark and dingy.
The old Fluorescent Emergency Lights were also failing and they required additional units to comply with new regulations.
Energy costs for the practice were high due to the long hours of opening.
The carpark lighting was especially an issue as bulb replacement was expensive requiring a Cherry Picker.
Reliable and bright car park lighting was essential for security, with staff often leaving late dark in winter evenings.
Areas such as Toilets and Common rooms needed automatically switched lighting to to ensure lights were not left on.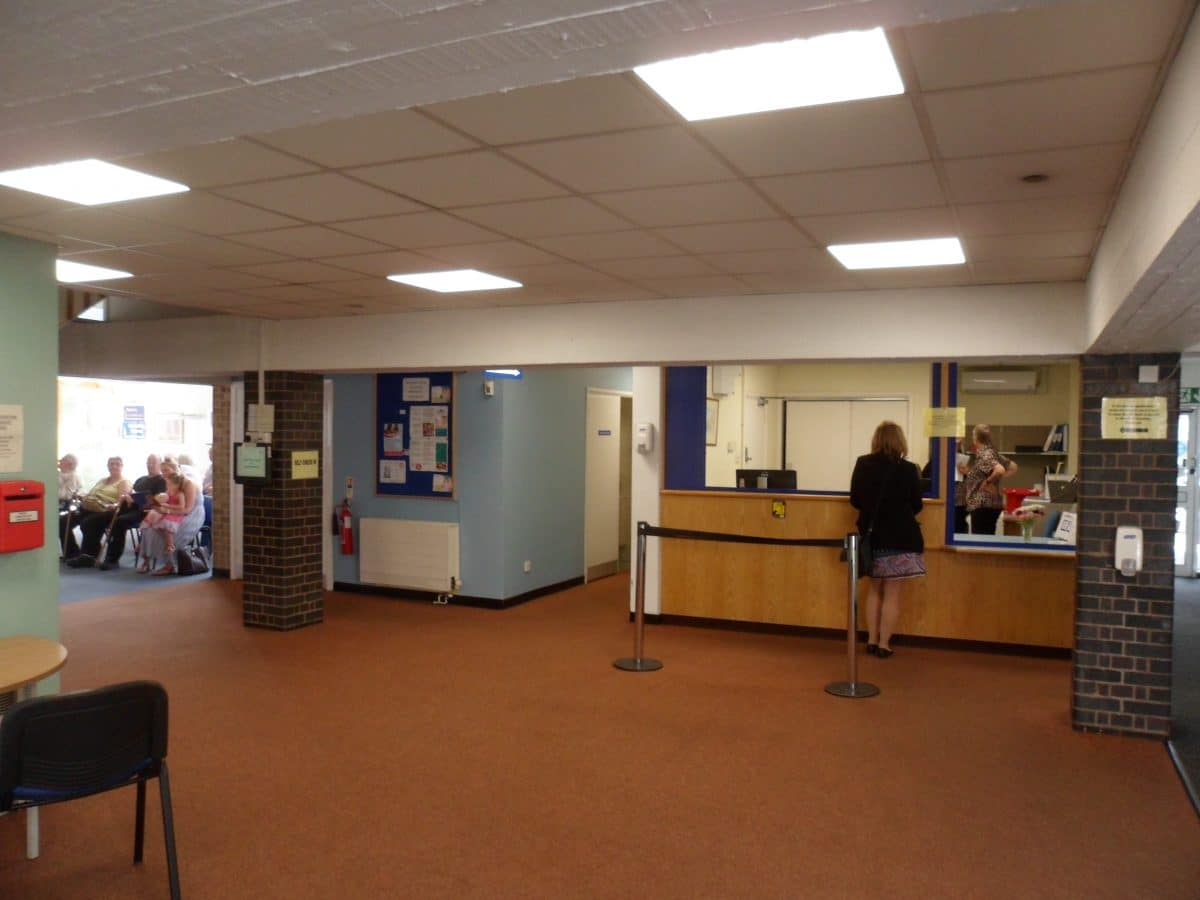 Solution
Surgeries and Offices were all fitted with Low Glare Flicker Free 25W LED Panels. The main Reception was transformed with the bright clean Led Panels. Toilets were all fitted with Microwave Occupancy Sensors were installed in all the toilets and Staff Rest rooms switching lights on and off automatically. All the emergency lights were replaced with 7W Led Bulkheads and 3W spot LED's bringing the surgeries up to BS5266 guidelines.
All lights were supplied in 4000k daylight with 12W round Panels were used to replace the 35W 2D Fluorescent units giving a clean bright look to the Corridors and Toilets.
Overall the Surgery is saving over £6,000 per year with a payback in just 27 months