The latest European produced design of LED panel lighting from Northcliff Lighting using backlit LED technology lighting system have many advantages over imported panels from China.
Advantages of Backlit LED Panels
The advantages of using a backlit LED system is that there is less Glare, they are more reliable as there is better heat dissipation and its more efficient so a lower wattage can be used to produce the same result as with the standard ETL approved 40w panels.
Environmental Packaging
They are also boxed individually in 100% recycled packaging. Each panel is individually packaged in recyclable cardboard, there's no chance of damage. Each encasement is wider than side lit LED panels at 34mm, however this does not cause any issues with the installation. As delivery is overland space issues are less important and they aren't traveling 13,000 miles, environmentally more sound.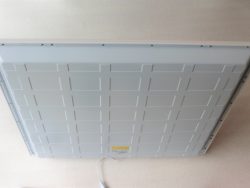 Advantages of European Manufacture
Stocks of these panels are readily available in large quantities with 3 – 5 days delivery by over ground transit. As with all LEDlights4you products we supply direct from the manufacturer so there's no middle man with prices starting below £22 per panel!
Colour Temperature
Colour temperatures available are a comfortable 3000 or 4000 Kelvin natural light colour, which is more suitable for UK Office environments where we a used to more yellow shade of light. Ledlights4you normally install 4000 Kelvin as this is closer to natural daylight.
Product Features
Low Glare,
Non Yellowing Lens
Flicker Free
Reliable
Longer life
Low Depletion
5 year manufactures warranty
Extra Options
Dali Dimming
Emergency packs
Shop Now European LED Panels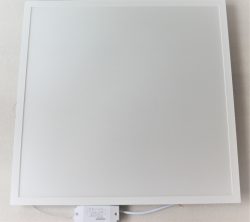 Browse our range of European LED Panels which are currently on sale. If you can't find what you are looking for or have any questions please call us on 03333 446084.